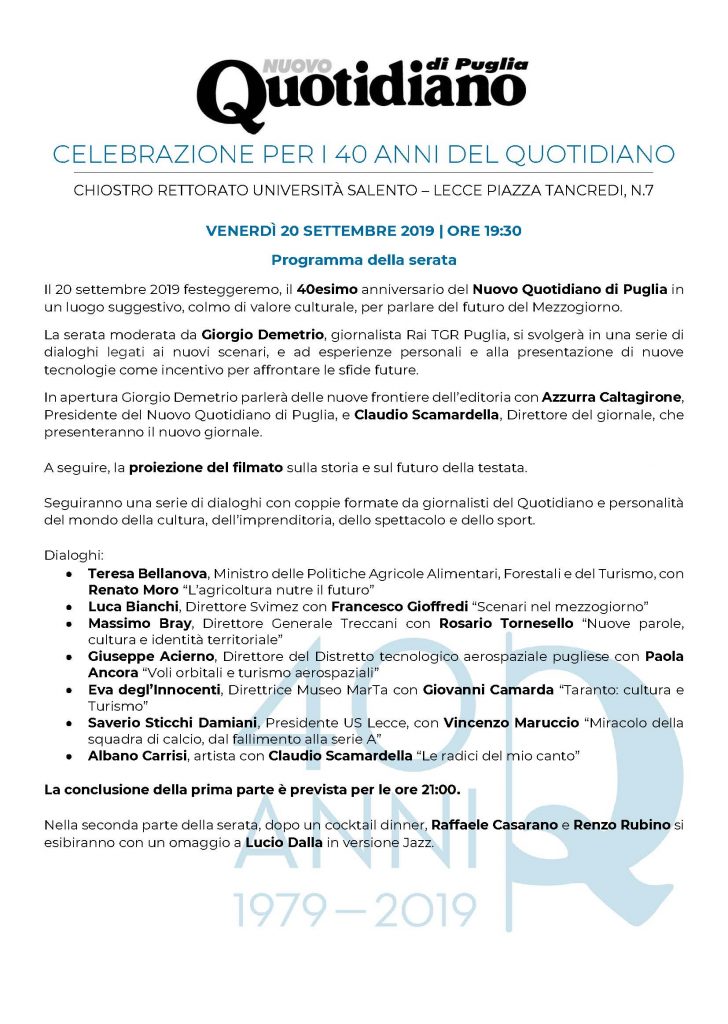 The newspaper Il Nuovo Quotidiano di Puglia celebrates 40 years
Rome 17th september 2019 – Friday 20 september Il nuovo Quotidiano di Puglia celebrates its 40 year History.
The event will be the occasion to bring together leading personalities from the world of culture, entrepreneurship, entertainment and sport, representatives of successful identities from the South. Special guest was the Minister of Agricultural, Food, Forestry and Tourism Policies Teresa Bellanova.
The event, which will be moderated by Giorgio Demetrio, journalist TGR Puglia, will be organized in dialogues between people from the world of culture, entrepreneurship, spectacle and sport. At the opening, the dialogue between Azzurra Caltagirone, President of Nuovo Quotidiano di Puglia and Claudio Scamardella, Director of the newspaper, who in addition to debating the new frontiers of publishing will present the new graphic design of the newspaper.